Block Distracting Websites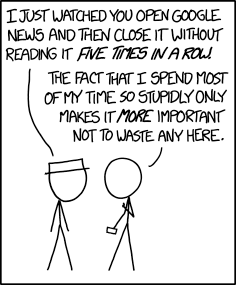 If you spend a lot of time on the computer like I do, there's a good chance that there are some websites that you spend too much time on. Recently I've taken measures to outright block various distracting websites on my home computer.
On OS X and Linux you can block websites by adding entries like the following to the /etc/hosts file. (On Windows, the hosts file lives at C:\Windows\system32\Drivers\etc.)
# Block distracting websites
127.0.0.1 news.ycombinator.com
127.0.0.1 arstechnica.com
127.0.0.1 slashdot.org
#127.0.0.1 facebook.com
#127.0.0.1 www.facebook.com
#127.0.0.1 reddit.com
#127.0.0.1 www.reddit.com

On OS X, you would also need to running the following terminal command to refresh the hosts file:
dscacheutil -flushcache

After doing both of these, attempting to visit one of the websites listed in /etc/hosts will display an error page.
Of course if you need to temporarily visit one of the blocked sites you can just go back to the hosts file and add a # before the corresponding entry.
2021 Update
I still use the above /etcs/hosts technique (from 2013) to block distracting websites on my Mac laptop.
On the iPhone I use the built-in Screen Time feature to block myself from distracting websites:
Open the Settings app and navigate to [Screen Time > Content & Privacy Restrictions > Content Restrictions > Web Content].
Alter the restriction type from the default "Unrestricted Access" to "Limit Adult Websites".
Then scroll down to the "Never Allow" section and add any distracting websites you'd like to block by default. For example I have news.ycombinator.com there. 🙂
Then whenever you want to actually access a distracting website intentionally (as opposed to when you reflexively auto-type such a website), you can just temporarily go back to [Settings > Screen Time > Content & Privacy Restrictions] and just flip the "Content & Privacy Restrictions" switch off temporarily.
On macOS 10.15 Catalina and later there is a similar built-in "Screen Time" feature that appears to be usable in the same way as the "Screen Time" feature on iPhone. However since I've elected to limit my Macs to upgrade to a max of macOS 10.14, I still preferentially use the older /etc/hosts trick described earlier in this article.